OVERVIEW

SS Beauty POS System on Android is a powerful and easy use Point Of Sales system. It is suitable for small and medium of beauty salon shop. SS Beauty POS System is running on Android Operating System. It can be installed in a 10 inch table
t, 7 inch tablet or even in a handy mobile with Android OS.
SS Beauty POS System no need a single cable connect to the device. Everything run on wireless. From transaction backup, database storage, receipt printing and cash drawer control. This will make your cashier desk always been clean and nice.
The advantage of using SS Beauty POS System on Android :
We no need you to buy an expensive O/S License.
Wireless connectivity
We no need a UPS Backup Battery. Worry Free on out of electricity or internet service to run your business
Run-time backup and synchronize data on cloud. Worldwide monitoring your daily or monthly business.
Mobility to your customer for them to check their packages and signature.
Appointment calendar built in.
Stock maintain built in.
FEATURES
POS TRANSACTION
SS Beauty backup all your daily sales and transaction and generate daily / monthly reports for you. Sales / Transaction / Commission / Stock reports.
CUSTOMER SIGNATURE
SS Beauty can record your customer signature when they bought or redeem packages. This features can save your money to buy and signature pad, because most of the Android devices are fully touch screen.
OUTSTANDING PAYMENT
SS Beauty can handle those outstanding payment. You can easily find back which customer still have outstanding payment for which transaction.
CUSTOMER MANAGEMENT
SS Beauty manage your customer data in one view. Easy to track all your customer activities. Customer's package, value cards and outstanding payment. View birthday month customers.
PACKAGING SALES SUPPORT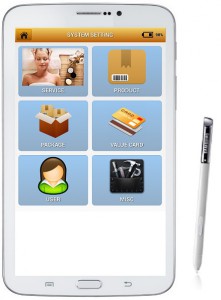 Sales with packages. Records customer packages with signature. Redeem each item with full records and signature.
VALUE CARD SUPPORT
Value card is the supported to recorded by customer. Multiple value card is supported per customer.
STAFF COMMISSION
Manage your staff commission and sales by each item of sales by Service, Product, Package and Value Card categories.
CLOUD BACKUP & MONITOR
SS Beauty can wireless backup your daily data to a cloud server. SS Beauty Monitor Application also can let you world wide monitoring your sales, transaction, stock and customer activities. There is no worries on doing transaction when the internet is down. The data will be automatic synchronize back to the cloud when the internet access is back online.
QR CODE
SS Beauty supported the QR / Barcode for your customer member. Easy and fast search for your customer record. This also can prevent wrong enter customer package / sales, if search customer by name.
STAFF ACCESS CONTROL
Control the access of report and transaction by each staff with password.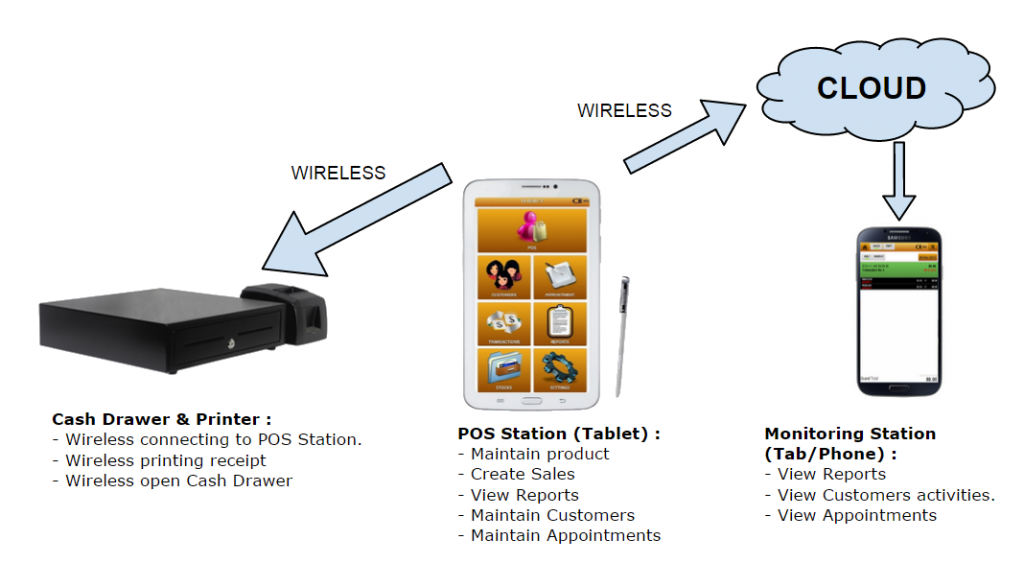 Get it FREE demo now on Google Play Store

Contact us today for Demo and Quotation