OVERVIEW
SS FnB Point of Sales System is powerful and easy to use POS system running on android devices. It is compatible with any android tablet with 7 inch screen and above. SS FnB Ordering Terminal is the ordering terminal of SS FnB. All of them are running on android tablets.
The advantage of using SS FnB Point of Sales System on Android :
We no need you to buy an expensive O/S License.
Full capacities touch screen with cheaper price compared to touch screen PC.
Wireless connectivity to all printers and order terminal.
We do not need a UPS Backup Battery to backup your PC Base system. Worry Free on out of electricity or internet service to run your business.
Run-time backup and synchronize data on cloud. Worldwide monitoring your daily or monthly business.
Wireless order terminal for android tablet with 7 inch screen and above.
Manage your floor plan with multiple floor.
Reports for your sales, transaction, taxes and etc.

FEATURES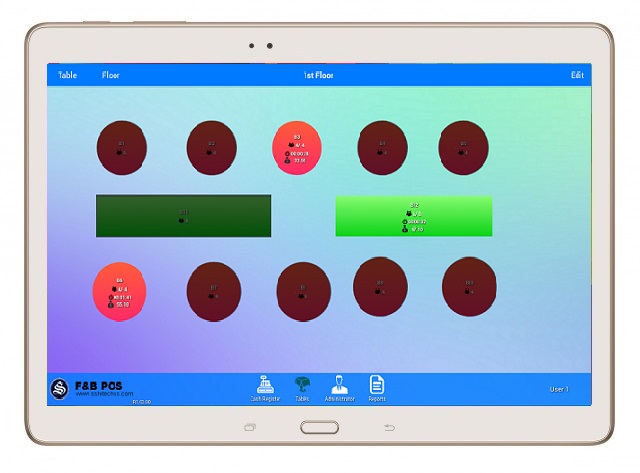 MULTIPLE FLOOR PLAN
SS FnB allow you to have multiple floor of floor plan in your restaurant. You can manage the floor plan by just drag and drop. Choosing your table colors and shapes. Manage your table serving person. Activate table by just touch the table and activate. Countdown timer for each table activation period.
ORDERING TERMINAL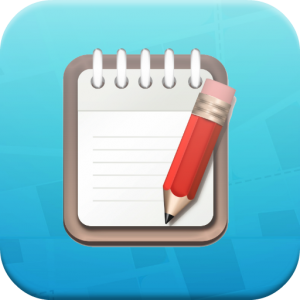 SS FnB Ordering Terminal allow you to remotely place order for different table at the same times. You can have multiple order terminals to suit your business. You can have 10 inch desktop type tablets or 7 inch hand-held type tablets as your ordering terminal. The SS FnB Ordering Terminal can print receipt, order list and kitchen to printers.
TOUCH SCREEN EXPERIENCE
SS FnB Point of Sales System is running on android tablet device. Most of the android tablets are full capacitive touch screen. Tablet is the best choice compare to a touch screen PC because of the cost and maintenance. Tablet also built in with many features that a PC doesn't have. Eg built in battery, camera, mic, wifi and etc.
CATEGORY, PRODUCT, ADD-ON MAINTENANCE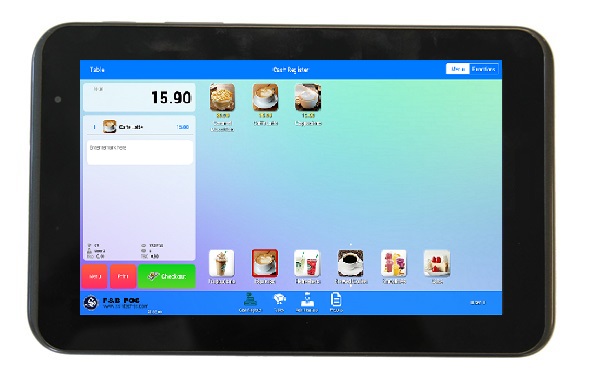 SS FnB allow you to have multiple Categories of your products. Managing each category to print on different printers like Kitchen and Bars. It's also allow you manage multiple product with their selling price and photos. SS FnB also have Add-On features with different categories
REPORTS
SS FnB provide multiple reports type like sales, transaction, payment and taxes. Reports is easily can send by email. Reports with monthly and daily bases.
MULTIPLE PRINTER
SS FnB support multiple printers like receipt printer, bill printer, kitchen printer, bar printer and etc. All printers connect with LAN cable as connectivity.
Get it FREE demo now on Google Play Store
Contact us today for Demo and Quotation